This is what we need more of, public protest, speaking the truth and letting the government know that we aren't taking thir bull crap anymore.
Teuvo Hakkarainen protests in Jyväskylä – "Finland is soon an occupied land"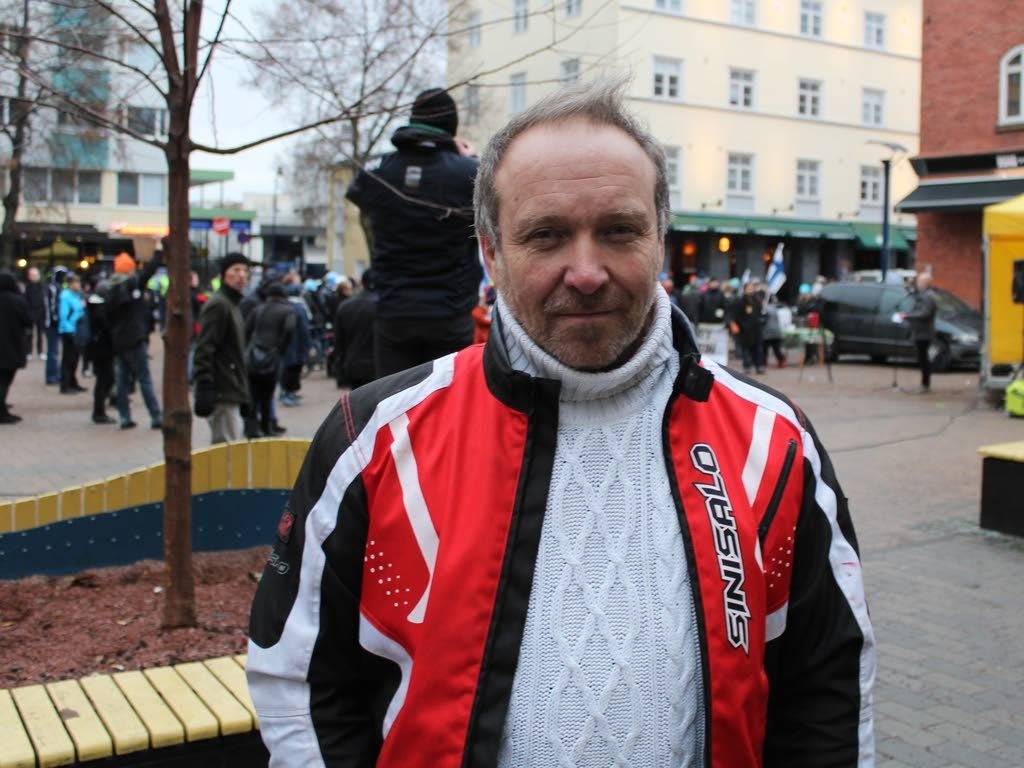 Saturday 11.28.2015 at 20.35
Demonstrations were held inJyväskylä on Saturday afternoon for and against immigration.
According to police, a total of about two hundred people attended the demonstrations and they were peaceful. Dozens of police patrols were trusted with maintaining order of the demonstrations
Immigration opponents gathered in Jyväskylä Aren Square. – among the arrivals to the demonstration named "Do Something!", were Joni and Tommi from Jyväskylä.
– Immigration has gone insane. There is no control and border is wide open. No one knows at all who is coming here. None of us are even allowed to enter other European countries without identification, so we should close the borders as well, demand Joni and Tommi.
Hakkarainen takes sharp stance
The Finns MP Teuvo Hakkarainen gave a protest speech in which he insisted on getting immigration under control.
– Asylum applicants are 85 per cent male and Finland is a point of being an occupied land. As a result, rape and crimes are happening, which the media have been reporting Hakkarainen said.
According to Hakkarainen, parents concerned about the safety of their children's have been contacting him.
– Fathers and mothers are afraid to let their children travel alone due to fear caused by crimes being committed by asylum seekers.
Properly-behaved asylum seekers didn't meet with Hakkarainen's approval.
– Somalis, for an example, are not adapting here because of the great difference in culture . They also are not employed. If a Thai refugee picks berries, have you ever seen a Somali to do the same, Hakkarainen said.