Happy Thanksgiving from the street organizer-in-chief who couldn't give a crap about the actual pilgrims or America that they founded.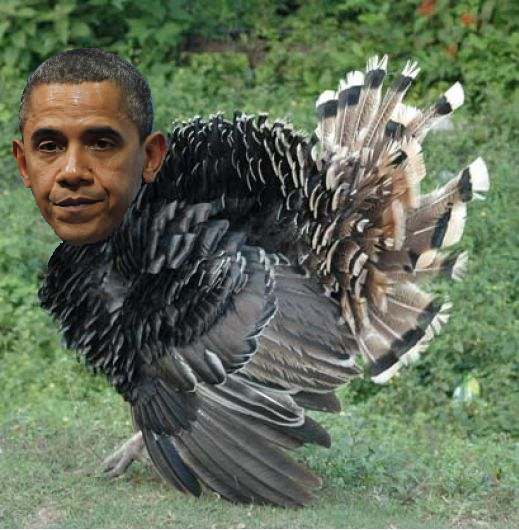 Obama compares Syrian refugees to Pilgrims on the Mayflower in Thanksgiving address as he urges America to show generosity to migrants fleeing the war-torn country 
Obama compares Syrian refugees to Pilgrims arriving in America in 1620
Calls for Americans to welcome migrants fleeing for a better life in the US
His address came after he reassured Americans over their security fears 
Said national security is 'on the case' as Americans fear Paris-style attacks 
Nearly 47 million Americans will travel 50 miles or more for Thanksgiving 
For more of the latest from Barack Obama visit www.dailymail.co.uk/obama
Barack Obama has compared Syrian refugees to Pilgrims on the Mayflower in his Thanksgiving address – and urged Americans to show generosity to those fleeing the war-torn country.
The President said those who came to America in 1620 were themselves fleeing persecution before quoting from citizens who said they were ready to accommodate refugees.
Obama's plan to accept 10,000 refugees from Syria became a lightning rod for political criticism after attacks, claimed by ISIS militants, killed 130 people in Paris two weeks ago. The United States is leading an international coalition fighting the group in Syria and Iraq.
'Nearly four centuries after the Mayflower set sail, the world is still full of pilgrims – men and women who want nothing more than the chance for a safer, better future for themselves and their families,' Obama said in his address.