The girl knew her attacker before he raped her.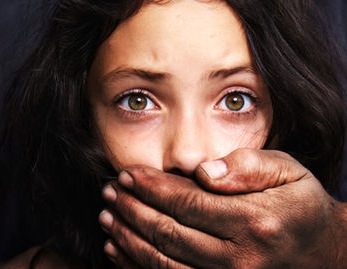 Soeren Kern over at Gate Stone Institute (and many many others) warned about the Muslim rape culture being imported into the West. This is exactly why a German Teachers Union had warned young girls to stay away from muslim men.
Police release one of Kempele rape suspects, second still in custody
Police have released one of two suspects in a rape case that allegedly took place in Kempele, near Oulu on Monday. Preliminary investigations revealed that the youth played no part in the alleged crime.
According to a statement issued Wednesday evening, police have completed questioning of two young men suspected of raping a 14 year-old girl from Kempele near Oulu.
Police said Wednesday that preliminary investigations revealed that one of the suspects was not involved in the incident and had not been in the company of any of the parties during the day in question.
Police released the man Wednesday afternoon. The other suspect, a 17 year-old, remains in police custody and denies committing the offence. Media reports indicated that the young men were both asylum seekers from Afghanistan.
The investigation revealed that the case did not involve any other parties who might have been suspected of playing a part in the alleged crime.
Police said that they had also been able to piece together the events leading up to the incident and that the suspect and victim had been among the same group of people in Kempele earlier on Monday.
Police: Victim and suspect knew each other
Officials said that the suspect and victim knew each other in some way and that the case did not involve a random attack on a stranger.
Police remained mum on other details of the case however. The investigation may involve additional questioning of some individuals on Thursday. A decision on a detention request for the suspect still in police custody will also be made Thursday.
Police noted that discussions on the case in social media have been spirited and in most cases inappropriate. They called for restraint and objectivity and reminded the public to be mindful of what they write in social media.
The statement indicated that police would next provide an update on the case on Friday, 27.11, unless they discover any new and significant information.
Prime Minister Juha Sipilä had offered his Kempele home to accommodate refugees in September. On Tuesday he convened a crisis meeting to consider legislative changes to automatically deport asylum seekers found guilty of serious offences.
NOTE: Oh, and by the way, the Finnish police are once again sticking their noses into what people can or shouldn't say. I'll tell them to stick to policing and leave the area of free speech well enough alone.