Richard Landes from Augean Stables Tweets:
#OMG thus do a people commit suicide: Germans Opposed to Mass Migration are "Free to Leave" //t.co/zTuJQF0c3E

— Richard Landes (@richard_landes) November 24, 2015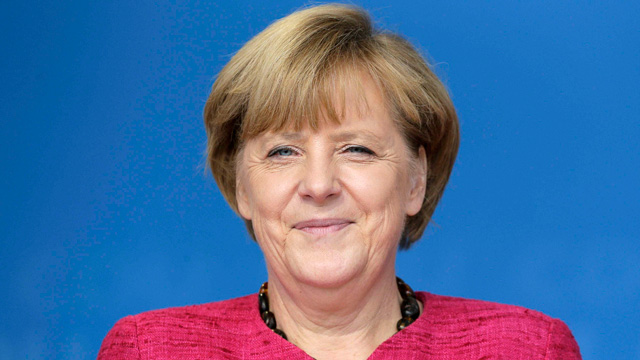 Germans Opposed to Mass Migration are "Free to Leave"
by Soeren Kern

//www.gatestoneinstitute.org/6944/germans-oppose-mass-migration
After factoring in family reunifications, the actual number of migrants could exceed 10 million, and some believe that Germany's Muslim population is on track to nearly quadruple to an astonishing 20 million by 2020.

N24 television news reports that up to 50% of the asylum seekers arriving in Germany have gone into hiding and their whereabouts are unknown by German authorities.

"It cannot be that offenders continue to fill the police files, hurt us physically… and there are no consequences. … We are losing control of the streets." — Tania Kambouri, a German police officer.

"We are not excluding anyone, we are just trying to run a business. If we ignore the complaints of our female guests, we have to expect that many of our regular customers will stay away…. Financially, we do not know how long can we cope with this." — Thomas Greil, manager of the discotheque "Brucklyn," Bad Tölz, Bavaria.
"We are reproducing faster and faster. You Germans are not getting any children. In the best case you get two children. We make seven to eight children. Okay mate? And then we take four wives each, then we have 22 children. Maybe you Germans have one child and a dog. Huh? And that's it." — Video showing a Muslim threatening a German man openly on the street.
In Berlin, lawmakers are considering emergency legislation that would allow local authorities to seize private residences to accommodate asylum seekers. The proposal was kept secret from the public until November 9, when the leader of the Free Democrats (FDP) in Berlin warned the measure would violate the German Constitution. Berlin Mayor Michael Müller now wants to expand the scope for warrantless inspections to include "preventing homelessness."

"The same empathy we show for refugees we must show to our own people, the host society." — Mayor Ulrich Maly, Nuremberg.