That's exactly what they are, five times a day praying muslims, the very same mohamed himself would pal around with, and carry out attacks against the "infidel" if he were alive today.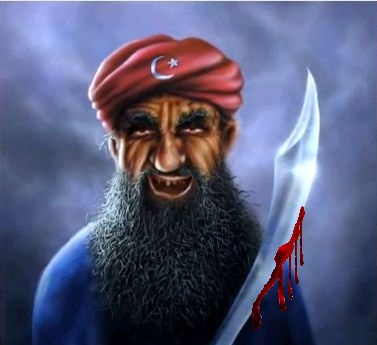 Shootout at the Bataclan hall: Dramatic video emerges of terrifying firefight between French police and ISIS gunmen outside concert where more than 80 people were massacred in cold blood
This video captures the terrifying shoot-out between French police officers and machine gun-wielding gunmen outside the Paris concert hall where more than 80 people were slaughtered. The footage, taken by photographer Patrick Zachmann, shows armed officers engaging in a gunfight with terrorists, who are not seen on camera, around the corner from the Bataclan theatre.
In one heart-stopping moment, an officer ushers a civilian woman across the path of the gunfire to safety on the other side of the road. And sparks fly as bullets ricochet off a parked car caught in the crossfire (top right). Moments earlier, jihadists shouting 'Allahu Akbar' – God is great – had started indiscriminately killing those who had crammed into the venue to see US band Eagles of Death Metal (pictured inset, a woman is rescued from the scene). More here.
NOTE: Allahu Akbar does not simply mean "god is great", but that Allah is the greatest over all gods.