Fleeing them there to only be killed by them here.
AFGHAN MIGRANT STABBED MUSICIAN TO DEATH BECAUSE HE WAS SINGING TO HIS WIFE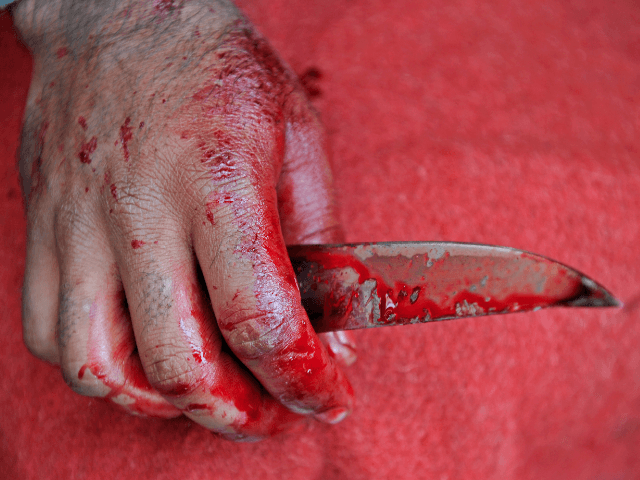 TAUSEEF MUSTAFA/AFP/Getty
An Afghan migrant has killed a father of two, also from Afghanistan, because he considered singing a sin in Islam. The victim's wife tragically noted they had "fled here from these religious fanatics", only to find them in Europe too.
The murderous 17-year-old came to Austria as a refugee in 2013. He has now been sentenced to 12 years in prison for repeatedly stabbing his fellow countryman over a religious matter.
The killer met his older victim, a 31-year-old musician, when they were both attending a German language course in March.
The teen took issue with the musician's penchant for singing and playing music. He told him he did not want to listen to music because he considered it "haram" and against the teachings of Islam, instructing the older man to desist.
The older man, presumably of a more liberal disposition, is reported to have responded badly to the boy instructing him how to practice his religion. He is said to have mocked the boy and even insulted his parents, the Local reports.