Little by little it dawns on people that Islam is not here to co-exist, but to supercede.
The light turns on especially after the excitable islamos unable to contain themselves show a little anke.
H/T: Daniel Greenfield who has his take on it here:
Someone is still mad over losing to Sobieski at the Gates of Vienna. But these days it's more like the Gates of Hamtrack.
Picture of Polish King John Sobieski by Lars Vilks commissioned by the Gates of Vienna blogger, Baron Bodissey (I facilitated the request after my interview of Vilks).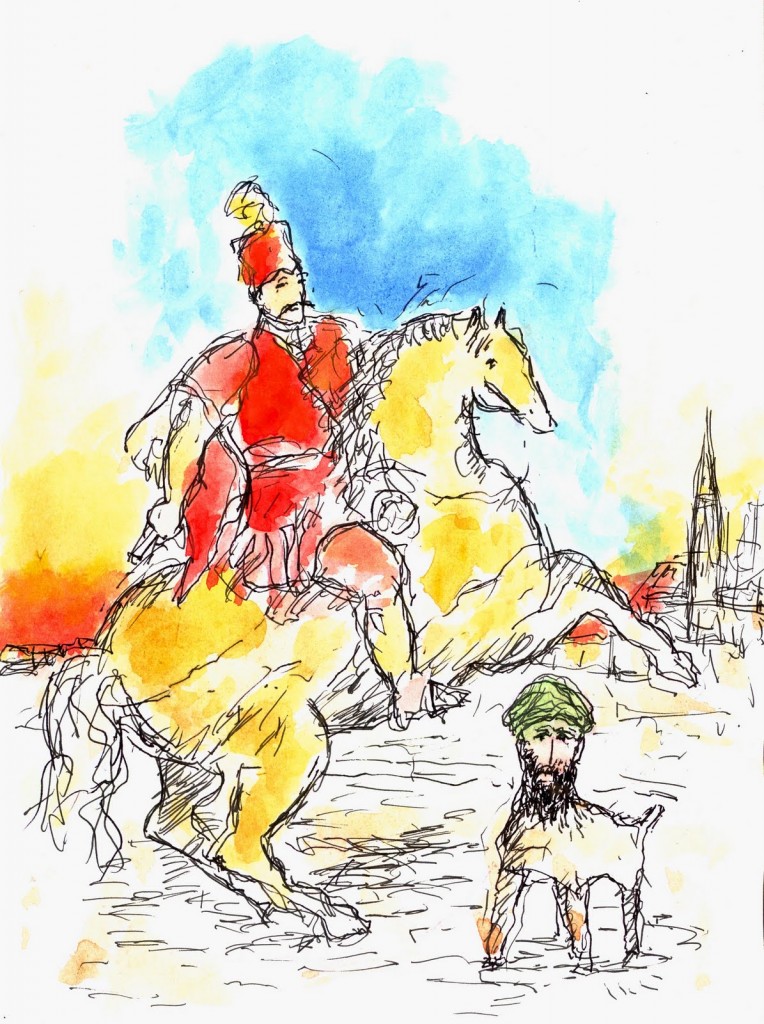 "Today we show the Polish and everybody else," said Ibrahim Algahim in cell phone video.
HAMTRAMCK, Mich. – History in Hamtramck as voters elected the first majority Muslim city council in the country.
But rather than ease racial tensions, the comments from a Muslim organizer threaten to divide.
It was a historic moment Tuesday, but followed by a controversial comment that may create or widen the rift between the growing Muslim and shrinking Polish community in Hamtramck.
The comments touched a nerve.
It came after Hamtramck voters elected America's first Muslim majority city council in a town where the Polish community held the power for decades.
Cathie Lisinki-Gordon, a former  council member,  was one of Tuesday's losers and was surprised at the comment.
"I'm shocked that he said that. I'm a very good friend of his," she said. "I cannot believe that he would ever profile any select group. Especially when his community has felt ostracized and profiled for many years."