Here's the top quote…..
"I have directed all staff to permanently suspend the practice of drawing or depiction of any religious leader," Woodard told the Los Angeles newspaper on Wednesday. "I am certain this teacher did not intend to offend anyone and in fact was simply teaching respect and tolerance for all cultures."
Putting all belief systems on the same playing field is an act of "islamofauxbia", islam is here not to coexist, but to eventually supplant the rest.
Do take note: that it's not only mohamed that an't be drawn, but Jesus, Moses and Buddha as well!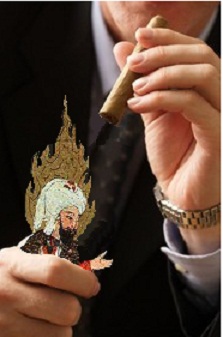 School District Outlaws Depiction Of 'ANY RELIGIOUS LEADER' After Mom Protests Muhammad Drawing
A school district superintendent in semi-rural Southern California has completely outlawed all drawings of all religious leaders on campus because a history teacher assigned a vocabulary worksheet that asked students to draw images of Muhammad.
Acton-Agua Dulce Unified School District superintendent Brent Woodard implemented the far-reaching ban after a single parent complained, reports the Los Angeles Daily News.
The seventh-grade history assignment at High Desert School in Acton, Calif. was a worksheet called "Vocabulary Pictures: The Rise of Islam." It featured several words including Quran, Mecca, Bedouins and Muhammad. There was space for students to sketch their own images representing the various words.
The parent who found the assignment offensive is Melinda Van Stone, a chiropractor in nearby Palmdale.