My dear buddy, Doris Wise Montrose sent me this on Face Book and I just have to publish this here, it symbolizes the exact extremist mediocrity of western leaders I keep harping on about. If there ever was an open exercise in stupidity, it's this.
Knowing what we now know about the Arab muslims, who in their right minds would want to sit down with any of them to discuss ……..peace, let alone making a video for it?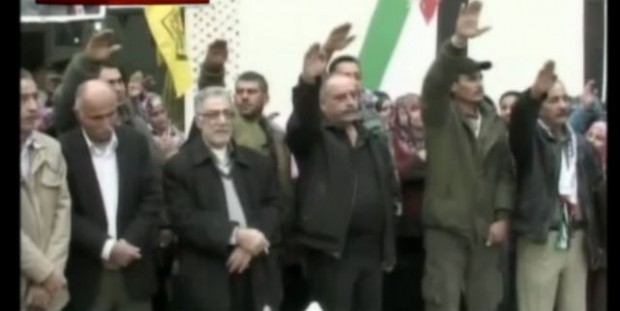 NOTE: Please be reminded that there was plenty of Israeli opposition to moving PLO/Fatah from obscurity in Tunisia, into Israel's backyard of Ramallah.
The virtuous, the righteous, the tolerant….. the maroons