Who no doubt have harrowing experiences and happy to leave them behind.
Nigerian troops free 338 captives held by Boko Haram including 192 children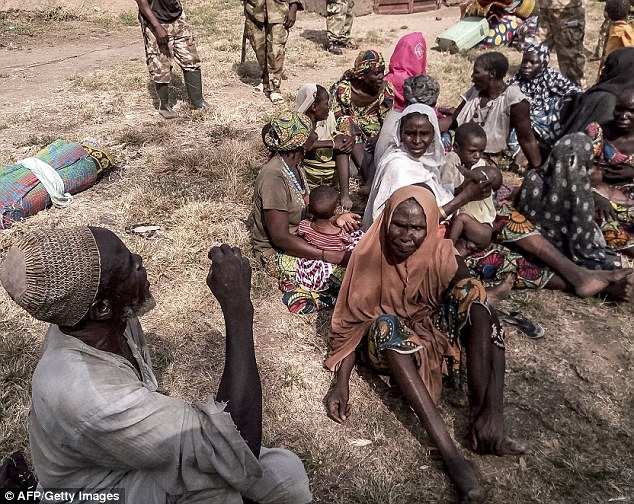 Nigerian troops rescued 338 people held hostage by Boko Haram
Of the rescued captives, 192 are children and 138 are women
Troops killed 30 Boko Haram jihadists and seized arms and ammunition
Army targeted several terrorist camps in Sambisa forest, north Nigeria
Nearly 340 men, women and children, held captive by militant Islamist group Boko Haram have been rescued by the Nigerian Army.
The hostages, which included 192 children and 138 women, had been kept by the terrorists in their Sambisa Forest stronghold, near the border to Cameroon, the army said Wednesday.
Nigerian army troops also killed 30 suspected jihadists and seized a cache of arms and ammunition, in a number of raids carried out on Tuesday.
More here. H/T: Buck