NOTE: It's 94 million euros that the Finnish government has to go into debt for.
Govt to seek additional 94 million euros for immigration spending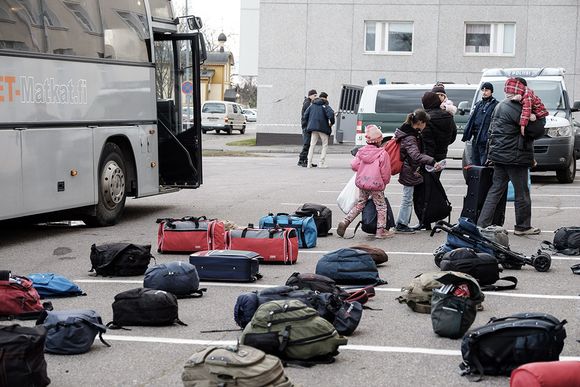 The government plans to ask MPs to approve an additional 94 million euros to the annual budget to manage the ongoing asylum seeker situation. The motion will be tabled in Parliament on Thursday.
The government plans to ask for an additional appropriation of 94 million euros to cope with the growth in arrivals of asylum seekers and as part of a series of revisions to previous estimates.
The government proposal is part of its fourth supplemental budget proposal for the year and is to be presented to parliamentarians Thursday.
The request for additional funds for immigration-related expenses is based on estimates that between 30,000 and 35,000 asylum seekers will arrive in Finland this year.
Of the proposed additional appropriation, 48.2 million euros will be devoted to adding to the stock of refugee reception centres, while 13.1 million will be spent on reception centre operations.
The government has also earmarked 23.1 million euros to pay for private legal advisors in anticipation of an increase in the number of asylum seekers requiring legal aid.
An additional 9.4 million euros is also requested to pay compensation to municipalities that are currently accommodating the new arrivals.