"Maybe "If you value Le Chaim, a millimeter nine"
Jerusalem mayor urges residents: 'Carry your weapons'
Nir Barkat says that civilians with 'operational combat experience' can help foil terror attacks and increase residents' confidence.
Yael Friedson, Noam (Dabul) Dvir
Published: 10.08.15, 11:33 / Israel News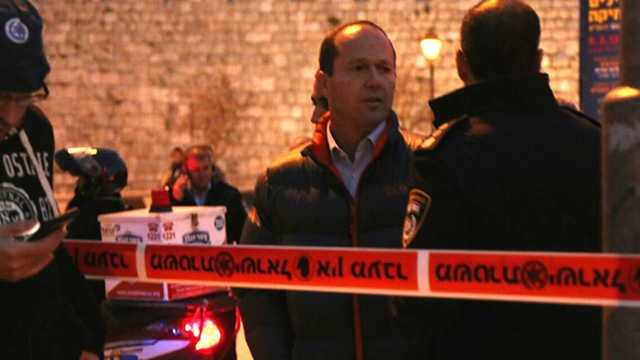 "One advantage that Israel has is that there are quite a few ex-members of military units with operational combat experience," Barkat said.
Jerusalem Mayor Nir Barkat on Thursday called on residents who are licensed to carry weapons to do so on a daily basis.
"Possessing weapons increases the confidence of residents, who know that in addition to police there are many people who are not afraid to intervene. If we look at the statistics in Jerusalem and elsewhere, we see that aside from the police, civilians carrying weapons have foiled terror attacks. They will increase the likelihood of fast intervention."