A word of note, there is no "good side" in the Syrian war.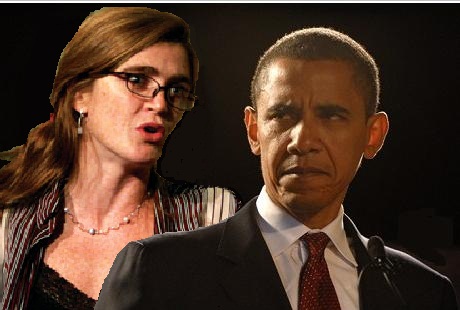 Obama sends strongly-worded 'Media Note' on Russian military actions in Syria
By J.E. Dyer on October 3, 2015 at 1:00 am
Now we're finally deploying the big guns.
We've had six weeks of fruitless palaver as Russia built up a military force in Syria, followed by 48 hours of misdirection and excuse-making from the White House, as Russia put the military force to work bombing non-ISIS targets – some of them linked to U.S.-backed rebels.
When was the joke going to end, and the American response start?  Even some Obama supporters were starting to get nervous.
So it's a relief to see the administration finally taking decisive action.
We call on #Russia to immediately cease attacks on Syrian oppo & civilians & to focus on ISIL pic.twitter.com/61zw3h9qd7

— Samantha Power (@AmbassadorPower) October 2, 2015