The heart breaks for these children.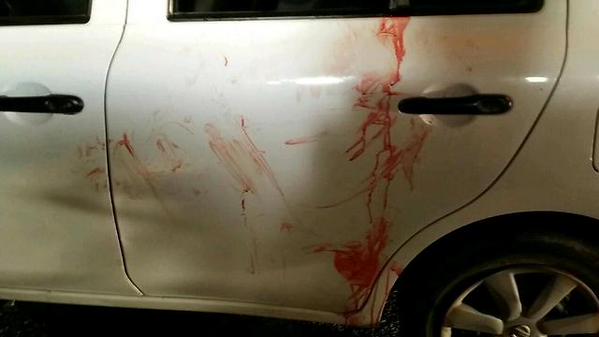 Cold blooded murder, it's who they are, it's what they do. The whole of Israel understands what will happen if the Arabs are ever victorious over the Jews.
Couple Murdered In Front of Their Children in Samaria Shooting
Arab shooting attack between Itamar and Elon Moreh in Samaria leaves parents dead, 4 children physically unhurt. Situation may be ongoing.
First Publish: 10/1/2015, 9:09 PM
A shooting attack took place just after 9 p.m. on Thursday night, with initialreports indicating two people in their 30s were killed in the gunfire.
MDA volunteers said that the victims were a man and a woman and that they were dead when the volunteers arrived on the scene. They had suffered wounds in the upper body.
Four children were in the vehicle. The children are aged four months, four years, 7 and 9. They were unhurt and did not require evacuation to hospital.
An MDA paramedic, Boaz Malka, said that upon arrival, "We saw a car in the middle of the road, with a man in his 30s lying next to it with wounds to the upper body. Inside the vehicle, a woman in her 30s was seated, also with serious wounds to the upper body. They were without signs of life and regrettably we had to determine that they were dead on the spot."