After all these years, government officials are still no where near in naming the enemy, not because they don't exist, or aren't a real, existential threat, due to their totalitarian mindset (bellied with a manifest destiny), but because they're 1.6 billion people. That's the reason. Full stop.
WHITE HOUSE STILL WON'T ADMIT JIHAD EXISTS, 14 YEARS AFTER 9/11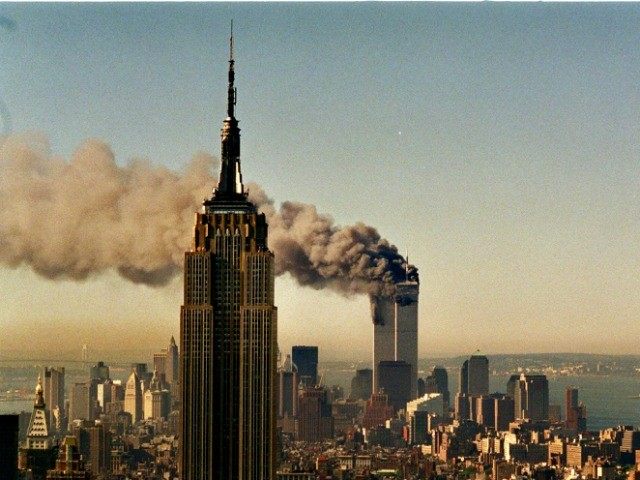 Marty Lederhandler/AP
Fourteen years after 9/11, the nation's passive-voiced Commander-in-Chief still won't name the enemy that killed 3,000 Americans on that sunny morning.
"14 years after the terrorist attacks of 9/11, we honor those we lost," Obama said in a vaguely-written Sept. 11 tweet that refused to even recognize the nation's enemy.
"This morning the President,the First Lady, and members of White House staff gathered on the South Lawn to observe a moment of silence on at 8:46 a.m. EDT – the time that the first airplane struck the World Trade Center," he said, in a statement that declined to mention the identity or motivation of the murderous Arab Muslim jihadis flying those aircraft.
Instead of identifying the nation's enemy, Obama simply converted the jihad crisis into a progressive opportunity.
"Obama is asking all Americans to observe today as an officially designated Patriot Day and National Day of Service and Remembrance, with acts of selflessness and charity," said the statement.
Back in 1945, President Harry Truman lived up to his name by offering frank and clear description of the nation's two enemies in World War II.
"Our rejoicing is sobered and subdued by a supreme consciousness of the terrible price we have paid to rid the world of Hitler and his evil band," he said May 8, 1945, as Hitler's socialism-for-Aryans empire gave out its last breath.