Why hasn't there been a grand jury investigation over all of this with independent exploratory powers etc? Oh, Boehner and McConnell are in charge, that settles that question.
Remember folks, her excuse of "I didn't know" or I goofed, and I should have handled it better" doesn't cut it. She committed multiple counts of violating federal law, whether she knew about it or not when she allowed for a private server that could be used to transfer classified documents. It happened, and it's a federal crime.
REPORT: FBI FINDS HILLARY CLINTON'S DELETED EMAILS ON HER SERVER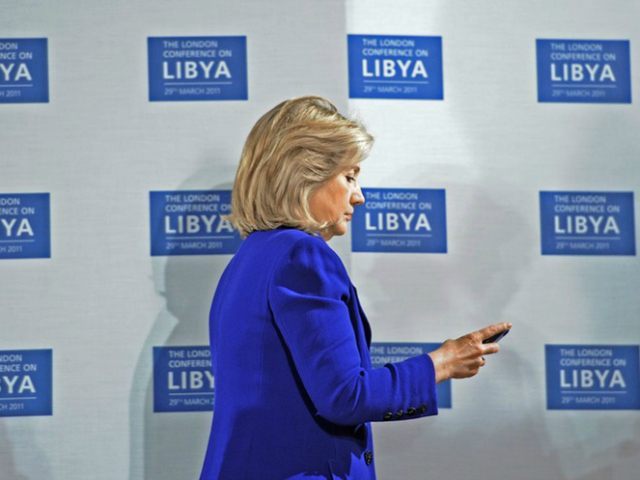 REUTERS/Stefan Rousseau
The Federal Bureau of Investigation (FBI) has successfully recovered personal and work emails from Hillary Clinton's private email server, according to a new report.
Sources told Bloomberg News that some of Clinton's emails have been extracted from the server, thus disproving the claim that Clinton managed to wipe her server clean after she deleted all of her emails earlier this year.
Therefore, some of the emails that Clinton deleted — the ones that she determined were NOT relevant to federal investigations — are now in the hands of the FBI.
The federal investigation, therefore, is now out of Clinton's control.