As long as there are coherent MP's there to deliver strong articulate argumentation filled with facts and empirical evidence, then it should be a good showing. I'm counting on Gerard Batten from UKIP to step up to the plate on this one.
LABOUR MP SAYS ITS BIGOTED TO DEBATE MUSLIM IMMIGRATION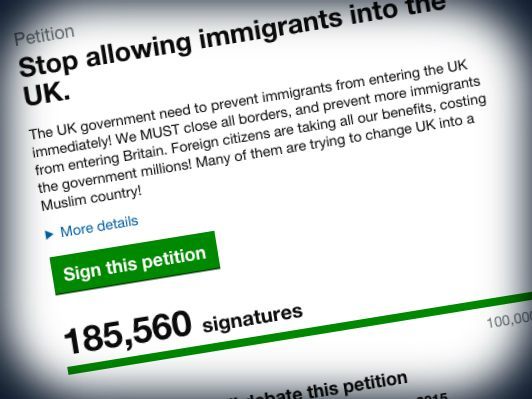 Question the number of immigrants entering the UK and you are labelled a racist, xenophobe or a bigot. The Labour Party is especially fond of shouting these insults when it wants to shut down the immigration issue in the public arena.
Remember how then-Prime Minister Gordon Brown was spectacularly caught out during the 2010 election campaign describing a voter he had just spoken to in Rochdale as "some bigoted woman"?
Sixty-five-year-old Gillian Duffy had the temerity to challenge Mr Brown on a number of issues including immigration and crime.
Now Labour is doing it again by attacking a Parliamentary petition claiming "Muslims are taking over Britain" as "bigotry" before it can even be debated.
The upcoming three-hour Commons debate comes after more than 100,000 people signed the document, which also claims "foreign citizens are taking all our benefits".