The whole bunch of them were settlers, not asylum seekers.
One of their Arabic translators admitted to the fact that fake passports were being used!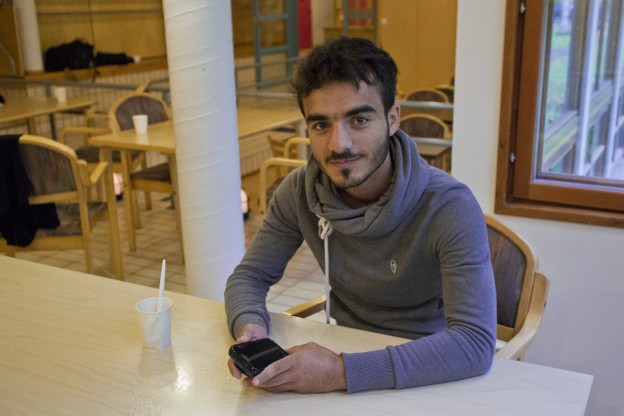 As I walked up to the main doors, many were outside busy talking on their cell phones (most likely trying to get elsewhere). I was greeted at the door by one who used his iPhone as a translator machine, he got upset when I asked him why he didn't stay to fight the jihadis.
I reminded him (and the operator of the asylum freak show) that Finnish men of all ages stayed to fight the Soviets during WWII, and didn't run away. The group listening to the exchange (translated by one of their group) were basically, speechless, having nothing to offer other than that "they want to be in Finland", "What a great country".
One of the Finnish Red Cross managers of the farce (all of them from Helsinki) was extremely upset by my questioning, and refused to engage in any conversation whatsoever.
One point worth noting, none of the so called asylum seekers wanted to remain in the small town, unlike some of the Bosnian refugees Finland received some 20 years ago (1992-1995), who were actually thankful to find refuge in whatever place they were directed to stay, and remained in these same small towns, with their families, until things calmed down in their home country.
While they say that they "love Finland", these Iraqis are not thankful for squat, and are nothing more than opportunists looking for the good life (Muslim settlers), or, Islamic State operatives (jihadis) waiting for the right time to get active.