Nativism/nativist…… I like it!
Anything that rings true, that reflects the actual reality, explains things as they are, the post-modernist, post-patriotic Left will reject. Call an illegal alien (someone who's in the country illegally) an "illegal alien" and watch them go ballistic.
SESSIONS EMBRACES 'NATIVIST' SLUR: WHAT'S WRONG WITH FAVORING AMERICANS?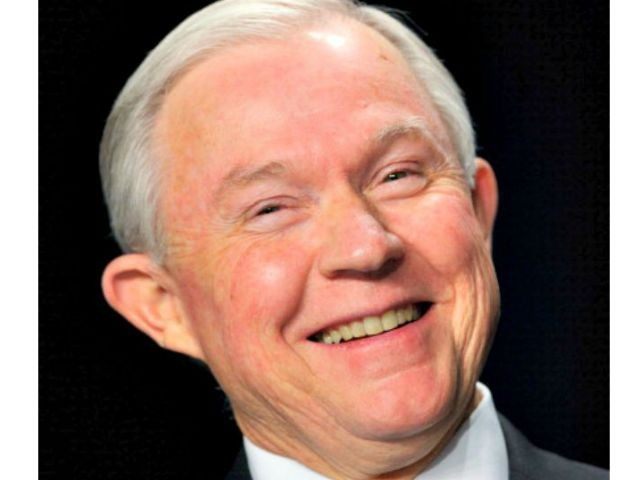 AFP/Getty
Alabama's
Sen. Jeff Sessions (R-AL)
is pro-American, and he doesn't care if he's called a "nativist" by post-national advocates for massive immigration."What's wrong with that? … What's wrong with putting America[ns] first?" he told a reporter for Roll Call, which published an article headlined as "Sessions Feels Vindicated by [Donald] Trump's Nativist Surge."
Sessions' focus, however, isn't on just the people born in the United States. He's looking beyond ancestry and birthplace to include immigrants and their kids who've been welcomed legally into the United States. "We [politicians] represent the people who voted for us. That's who our duty is owed to. To them…we should be doing what's in their best interest," he stated.
The mere existence of the would-be "nativist" slur shows the deep contempt that internationalists have for ordinary Americans, said a Hill staffer. "It should go without saying that the country exists to serve the interests of its citizens… so that fact that we have the [sneering] term 'nativist' implies that some people think the citizens shouldn't have that priority," the staffer said.
So far, populists haven't developed their own term to trump the would-be slur of 'nativist' for the politicians who put Americans' interests ahead of other people's interests. Americans First, Americans' Pride, citizenist, pro-American, and nativist are all being thrown about in conversation.