Chaos on the border, and allah hu akbars ring through the air…….
STATE OF EMERGENCY: POLICE FIRE TEAR GAS AT RIOTING MIGRANTS CHANTING "ALLAH HU AKBAR" TRYING TO BREAK THROUGH HUNGARIAN BORDER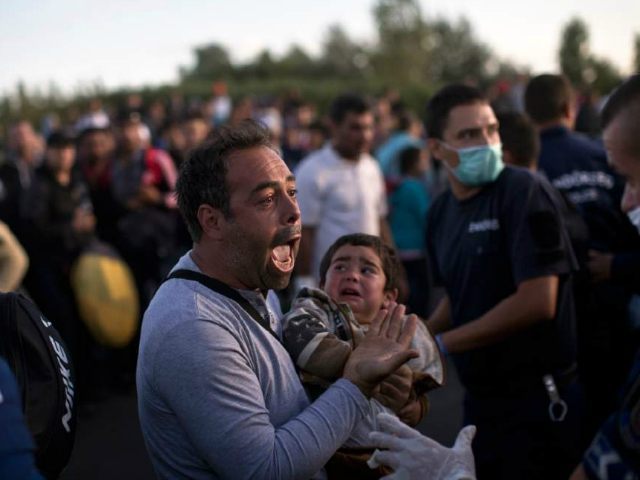 Hungarian police have opened fire with tear gas against 1500 rioting migrants who are attempting to break through the country's border fence. Migrants have been chanting "Allah hu Akbar" while pelting police officers with missiles including "really big rocks", bottles, and even food, leading to the crack down. The news follows Hungary's state of emergency declared yesterday.
The Hungarian crack down followed the suspension of the Schengen free movement area by Germany and Austria this weekend. It became clear to German authorities that a significant number of the migrants they were processing were not in fact refugees from Syria. Germany's local authorities have also complained that they were overwhelmed by the influx of people, and were not about to process or house them effectively.
Reuters reports that Serbia says it has been informed by Hungary that the Roszke-Horgos border crossing will be closed for the next 30 days.