Not being given a red carpet by everyone to settle "the new country" sends them packing.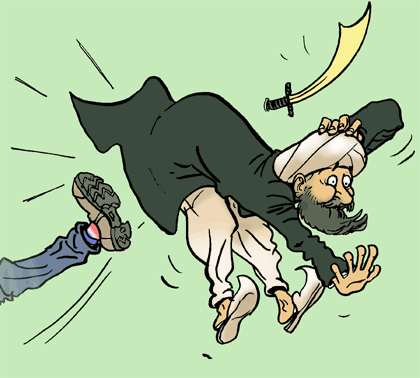 The journey continues to the south – or back to Stockholm: "A miserable week in Tornio was enough"
Afghanis startled at their treatment in Oulu: it was frighteningly racist. In Tornio they want to continue their journey to Stockholm.
Yle News reporter Minna Rint-Tassi says that in the morning it was still calm around the Haparanda-Tornio Travel Centre, but in the morning asylum seekers came  who had spent the night in emergency accommodations in Tornio.
Among them were Syrians, Yemenis and Afghans. Voluntary workers gave out breakfast.
Tornio church deaconess Aila Ylinärän said that Saturday was a very busy day when some 800 asylum-seekers crossed the border .
Asylum seekers will continue on Sunday, to travel to the south: to Oulu, Kemi and top Helsinki.However, some want to return to Stockholm, Sweden.
YLE's reporter discussed, among other things, with young Afghan men. They tell of frightening treatment in Oulu. Finns' behavior was so racist that the Afghan people do not want to stay in Finland, but they want to leave Tornio for Stockholm.
Those also longing for Stockholm were Syrian men who felt that a miserable week in Tornio was enough.
YLE H/T: Vasara Hammer