If it was Israel, you would see this on every front page of the news and in a 24/7 news loop.
Egyptian security forces accidentally shoot dead 12 tourists and guides
Visitors were said to have been travelling in convoy in an area of desert when they were attacked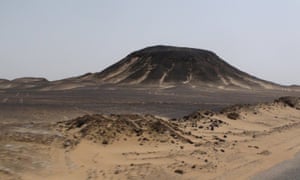 At least a dozen tourists and their guides have been killed in what is reported to be an accidental attack on their convoy by Egyptian security forces.
Some of the tourists are reported to be Mexican and as many as 10 other passengers in a convoy of four cars are said to have been injured.
A statement from Egyptian interior ministry said while police and armed forces were pursuing "terrorist elements" they had accidentally engaged with a tourist convoy.
The ministry statement claimed the tourists should not have been in that area and their presence there was "illegal".
"A joint force from the police and military, whilst chasing terrorist elements in the oasis area of the Western desert tonight, accidentally engaged four four-wheel drives belonging to a Mexican tourist group," the ministry said.