And now a harpoon into the side of the cultural relativism.
"There was certainly no awareness that there could be rape within a marriage," said Dr. Karen Harrison of Hull University who co-author the study with Dr. Aisha Gill of the University of Roehampton. Over two-years they held focus groups and spoke to women, charities, the police and religious leaders.
IMAMS UNAWARE OF UK RAPE LAWS, STUDY FINDS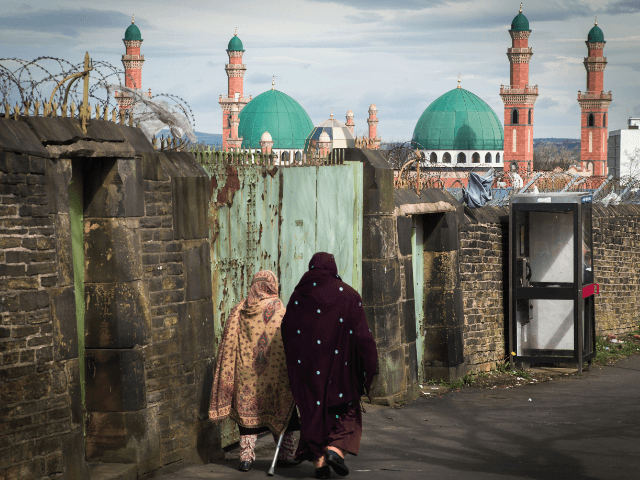 Christopher Furlong / Getty
Imams in Britain do not know about Britain's laws against martial rape, according to the findings of an academic at Hull University who has concluded a study into "Preventing Sexual Violence in South Asian Communities"
The report also states that South Asian women are not finding justice for crimes committed against them because of "cultural norms" and "honour", which results in crimes going unreported.
"Rape for women was if their father-in-law or brother-in-law or someone in the extended family was the perpetrator. Nor had the Imams we spoke too ever heard of marital rape; they weren't aware it was against British law," Harrison told The Guardian.
Statistically, rates of sexual crime suffered by South Asian women in the UK are low. However, the research found this to be highly unlikely, as many Asian women live under fear and intimidation – or "modesty," as come call it.
The news comes shortly after a glowing reference by a UK Imam for a rapist who is said to have taken advantage of young girls. As reported by Breitbart London, letters of reference were written on rapist Adbul Fulat's behalf by an imam, family members and friends were presented to Leeds Crown Court.
The new research was carried out across England and Wales, and the findings included that a lack of awareness about what constitutes criminal behaviour was endemic among first generation immigrant families from Bangladesh, Pakistan and India.