These are the people we should be giving preference to, if we are insistent upon bringing people here.
Persecution of Middle Eastern Christians Deserves 'Genocide' Label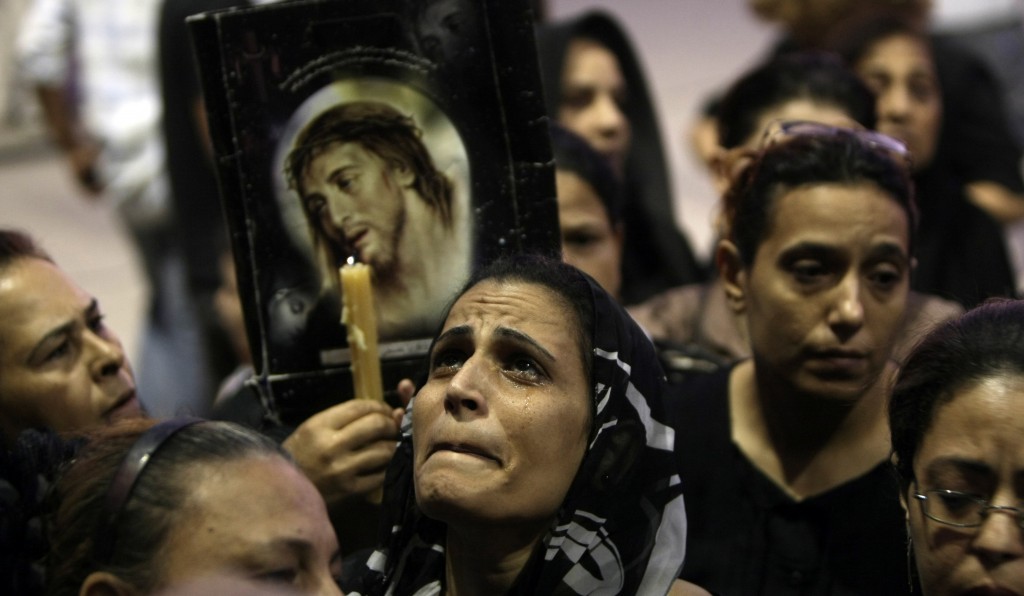 by NR INTERVIEW
September 21, 2015 2:00 PM Call what's happening to Christians the genocide that it is. 'Genocide is happening against Christians today. What is the world doing? History and God will judge us on what we do or don't do."
Timothy Shaw, associate director of the Religious Freedom Project at the Berkley Center for Religion, Peace, and World Affairs and associate professor of the Practice of Religion and Global Politics in the Government Department at Georgetown University, raised the rallying cry during a panel at the Religious Freedom Summit cosponsored by the Catholic University of America's School of Law, Baylor University, and the Berkley Center at Georgetown. The summit was in many ways a curtain-raiser for Pope Francis's trip to the United States this week, as Pope Francis has urged action and denounced silence.
The week before, In Defense of Christians hosted the Syriac Catholic patriarch of Antioch in Washington, D.C., during a day of advocacy on behalf of persecuted Christians from Iraq and Syria. His Beatitude Ignatius Yousseff III Younan said that his people are devastated and feel abandoned by the West, and urged action. Step one — in addition to the groups like Aid to the Church in Need and the Knights of Columbus, who are providing support for those Christians who are there and who have had to flee — is to call what is happening to the Christians there a genocide, something Pope Francis has called it. In the House of Representatives, Republican Jeff Fortenberry and Democrat Anna Eshoo have introduced a resolution to do just that. Andrew Doran, executive director at In Defense of Christians, talks about the importance of that word and why Congress should pass the resolution sooner rather than later. — KJL