It's never about what they want, but what the government (Obama) wants instead.
CRASH: PUBLIC SUPPORT FOR OBAMA'S REFUGEE PLAN HITS 22 PERCENT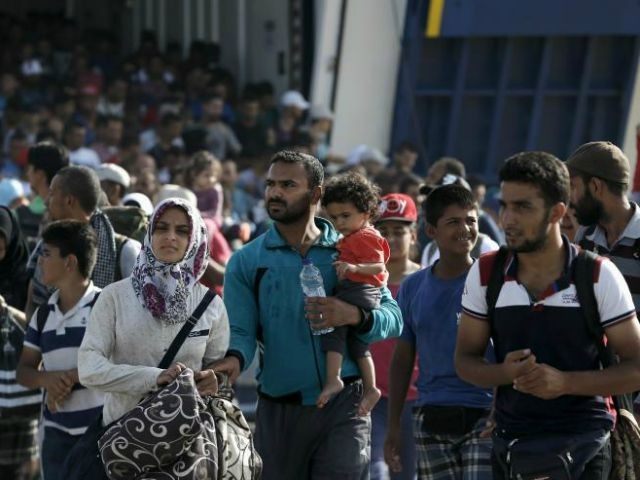 Reuters/Alkis Konstantinidis
The public's weak support for accepting more refugees from the Middle East craters once the public learns about the massive numbers of would-be migrants, according to a new Ipsos poll.
Initially, 31 percent of Americans said they would welcome a one-time inflow of 10,000 to 100,000 additional refugees.
But that number dropped to only 12 percent once the pollster described the millions of additional refugees and migrants now seeking to enter peaceful western countries.
The initial question that won 31 percent support was "how many additional refugees of the Syrian civil war do you think should be allowed into the United States, on top of the 1,500 who are already here?"
The 31 percent support for up to 100,000 migrants crashed to only 12 percent when the respondents were given some information about the potential inflow. "Estimates by the UN and other organizations indicate that between 3-4 million refugees have already left Syria and need asylum, and that at least 6 million more have been displaced internally within Syria and will likely seek refuge outside of Syria," Ipsos said in the mid-September poll of 1,251 adults.