Give the 48 hr test first.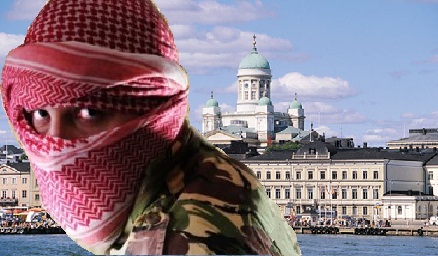 Isis claims suicide attack by Finnish national
A posting on a Twitter account associated with Isis claims that a Finnish member of the militant group, known by the name Abu Hurairah Finlandi, carried out a car bomb attack on an Iraqi military base on Saturday. Yle has been unable to verify the claim.
The name "Abu Hurairah Finlandi" has been used by a Isis militant of Pakistani descent from the Finnish west coast city of Pori. Last winter and spring he sent a number of threatening online messages to individuals including Finns Party members and to the Finnish government.
Over the weekend, a large number of Twitter accounts reposted an announcement in Arabic stating that Abu Hurairah Finlandi has driven an explosives-laden Hummer into an Iraqi army barracks near Baiji in northern Iraq.
According to the Shafaq News online service three people died in Isis attacks in Baiji on Saturday.
As of Monday morning, Yle had not be able to confirm that the man named in the Isis announcement was the same former resident of Pori.
Finland's National Bureau of Investigation (NBI) investigated the threats made in the name of Abu Hurairah Finlandi, but as of the start of this autumn had not determined his whereabouts, or even if he was still alive.
On Sunday evening, the NBI declined any further comment.
Yle H/T: Gladiator