With +300 sneaking across the border every day, and with prior talk of 30 000 coming into the country to be handled, who's kidding who?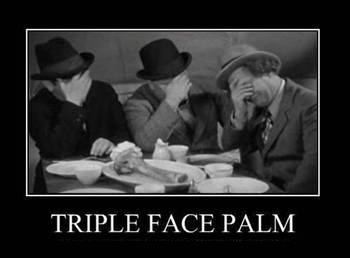 Refugee residence permit holders cost the taxpayer per year, per person: Euro 13,200
Government says Finland ready to accept 2,400 asylum seekers
Finland says it's prepared to welcome the 2,400 asylum seekers assigned by the European Commission as part of a plan to divvy up the hordes of people entering Europe from North Africa and the Middle East. However speaking during a press conference Friday morning, Interior Minister Petteri Orpo insisted that the government still opposes a compulsory approach to resettling people in Europe.
Interior Minister Petteri Orpo said Friday that Finland will accept the quota of 2,400 asylum seekers proposed by the European Commission Wednesday.
However the minister said that Finland does not support the Commission's suggestion that a permanent mechanism be set up to manage the human flows; not does it endorse compulsory national quotas.
Speaking during a press conference Friday when government laid out its position on asylum seekers, Prime Minister Juha Sipilä confirmed Orpo's view that Finland advocated independent national discretion on how many asylum seekers to take in.
"Our proposal is therefore that we can move forward on a voluntary basis, but we cannot proceed under compulsion," Foreign Minister Timo Soini expanded.
On Wednesday European Commission President Jean-Claude Juncker unveiled a plan to relocate some 160,000 asylum seekers from Italy, Greece and Hungary to other EU member states via a compulsory quota system.
While Finland would have to resettle 2,400 people under the Commission's scheme, the bulk would go to France, Germany and Spain – some 24,000, 31,400 and 14,900 respectively. The proposed quota for neighbouring Sweden would be 4,500.
EU interior ministers will meet to discuss the Commission's proposal at a meeting next Monday, where they will also vote on the matter.
Soini said that government is examining the possibility of reducing the asylum seeker grant from 318 euros to around 200 euros. It also wants to de-link funding for asylum seeker integration programmes from the housing benefits system.