This is only the tip of the iceberg.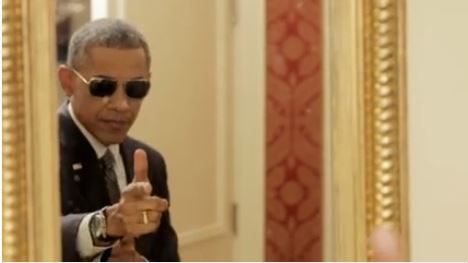 Report: Intelligence analysts allege that command is changing ISIS reports to show US is winning
Trouble is brewing at US Central Command (CENTCOM), the Pentagon's agency covering security interests in nations throughout the Middle East and Central Asia.
According to a report from The Daily Beast, more than 50 intelligence analysts at CENTCOM have formally complained that reports on ISIS and al-Nusra Front — al-Qaeda's Syria branch — have been repeatedly altered by senior intelligence officials to correlate to the Obama Administration's insistence that the US is winning the war against the two militant groups.
A written complaint was sent in July by two CENTCOM senior analysts to the Defense Department Inspector General, an independent agency that provides oversight to the Department of Defense. The complaint was supported by 50 other analysts, according to The Daily Beast.
Eleven individuals knowledgeable about the details of the complaint told The Daily Beast that the complaint alleges crucial parts of intelligence reports were taken out, analysts were subject to an environment where they did not feel able to give a candid assessment of the situation in Iraq and Syria, and sometimes too-negative reports were sent back to analysts.
Read more:  H/T: TN