Yeah right, Muslim settlers who can't understand a lick of Finnish need to be protected from "digital debate."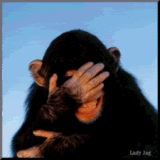 Yep, the police determines by itself what is "proper speech" and what isn't, and you can be assured that anything that does not prop up the state line of multiculturalism, Islam and a whole host of other horrors, will be described as "hate speech".
NOTE: If you want to find out what the power structures are in any given society, criticize, and see who's waiting there to shut you up. There is no such thing as "hate speech" there is only speech.
H/T: Vasara Hammer "You just can't make this up. Finnish police has recently been active in cooling down the discussion in social media. The guy interviewed by Iltalehti has invented a whole new orwellian concept "digitaalinen kotirauha" (digital privacy)."
Police calls "digital domestic sanctity" in refugee crisis – intends to tackle hate speech
Friday 11.9.2015 at 12.38
Discussions on the street and online at the moment are hot, particularly in matters relating to immigration. Police urges citizens to be retrained.
On Friday morning Ostrobothnia police station waiting for their turn to get 60 people to apply for asylum. This is a record amount, as the whole of last year Ostrobothnia Police Department recorded a total of more than 100 applications for asylum. This year, applications have been submitted, to date, by Ostrobothnia Police Department 650 cases.
Ostrobothnia Police wishes to emphasize that the security situation in the police region has not changed and the crimes and alarms have not increased.
– By now, people should remain calm and think twice before participating in violation of human and fundamental rights in public debate. People must be given a digital domestic sanctity, the Ostrobothnia Police remind in a statement.
Police also intend to address hate speech and threats that occur.