WOUNDED RINO ALERT.
The prone to weeping, orange, speaker of the house will be out for blood.
REPUBLICANS THWART BOEHNER PLAN TO MOVE FORWARD ON OBAMA'S NUCLEAR ARMS DEAL WITH IRAN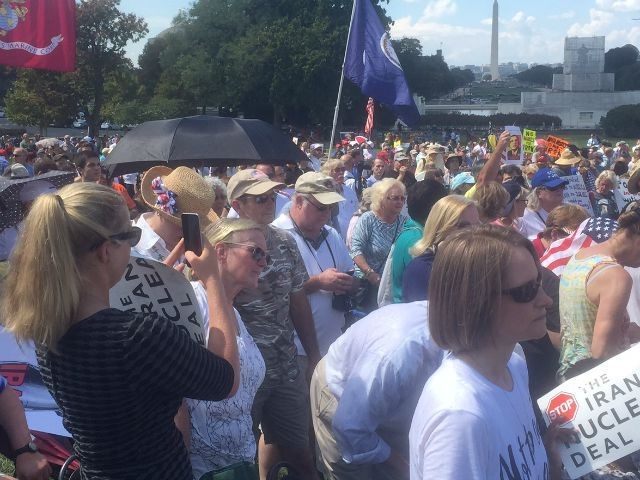 Danny Fleuette
WASHINGTON, D.C. — A full-scale revolt against House Speaker
Rep. John Boehner (R-OH) 
35%  —including a looming resolution that could come up for a vote at any time that would remove him from the speakership—has thrown into disarray the House GOP leadership's previously carefully laid plans to push President Obama's nuclear arms deal with Iran through Congress without a fight.
Amid a rebellion in the House GOP conference meeting on Wednesday morning, leadership canceled a previously scheduled rule vote that would have set up the House putting through a resolution of disapproval of the president's Iran deal under the terms of legislation previously signed into law from Sens.
Sen. Bob Corker (R-TN) 
51% and Ben Cardin (D-MD). This all happened as a result of an argument furthered by Reps. R
ep. Mike Pompeo (R-KS) 
78% and Pete Roskam (R-IL) that Congress shouldn't even vote on the Corker-Cardin resolution, either approving or disapproving of the Iran deal, since the president has not yet complied with the law regarding the release of text of the deal including "side deals" cut with Tehran.
Politico's Jake Sherman reported midday on Wednesday about a new plan cooked up by House leadership that he later reported via Twitter that Pompeo and Roskam say they support.
"They are moving toward voting on a measure asserting Obama did not submit all elements of the agreement with Iran, a concept first raised by Reps. Mike Pompeo (R-Kan.) and
Rep. Peter Roskam (R-IL) 
56% (R-Ill.), a former member of GOP leadership," Sherman, a close confidante of Boehner's office, wrote of the new Boehner plan. "Second, Republicans are working on a bill to try to prevent Obama from lifting sanctions against Iran. Third, the House would vote on a resolution to approve of the Iran pact. The original plan was to vote on a disapproval resolution."
This came after a wide scale full rebellion by House Republicans conference-wide—with five thousand Tea Partiers rallying on the West Lawn of the U.S. Capitol—against Boehner's push on this matter alongside 2016 GOP presidential frontrunner Donald Trump, fellow candidate
Sen. Ted Cruz (R-TX) 
96% , former Alaska Gov. Sarah Palin, and several other top conservatives on the hill.