And those of us who warn regularly about Islamization are routinely dismissed as bigots and conspiracy mongers, all the while example of what we are warning about is there out in the open.
ALL SCHOOLS MUST GO VEGETARIAN TO AVOID RELIGIOUS OFFENCE, SAYS MAYOR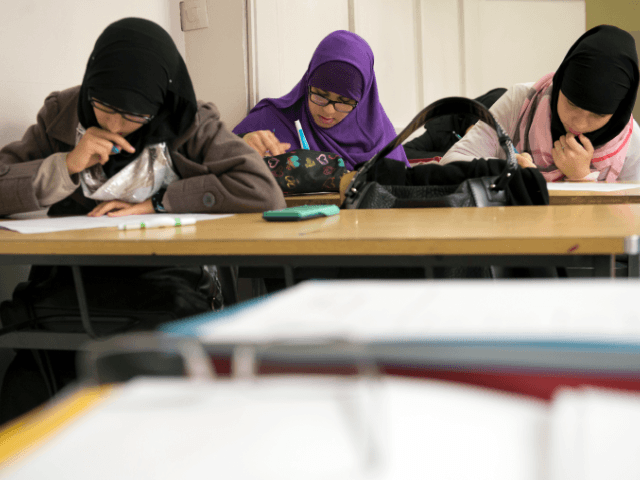 LIONEL BONAVENTURE/AFP/Getty Images
A lawmaker in France will introduce a draft bill proposing to make vegetarian meals obligatory in all French schools as a way of bypassing the nation's strict rules on secularism, and so accommodating for religious sensitivities. An online petition in support of the idea has garnered over 125,000 signatures.
On August 13th this year, a French court upheld a local authority decision to stop offering alternatives to pork when it was served in schools. The mayor of Chalon-sur-Saone, Gilles Platret, tweeted at the time: "A first victory for secularity," Religion News reports. The ruling was seen as setting a precedent for other school across France, and religious campaigners having been searching for a way around it since.