The only foul arising was from the stench of his rotting remains.
I'm only surprised that the earth he's buried in didn't vomit out his corpse, hence the reason for the cement facade on top of it.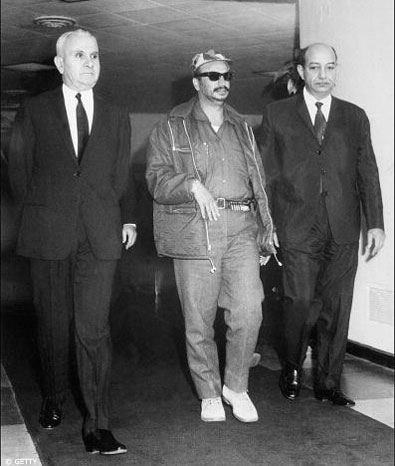 French judges say no proof Arafat poisoned, closing case
Nanterre (France) (AFP) – French judges investigating claims that Palestinian leader Yasser Arafat was murdered have closed the case without bringing any charges, a prosecutor said on Wednesday.
"At the end of the investigation… it has not been demonstrated that Mr Yasser Arafat was murdered by polonium-210 poisoning," the three judges ruled, according to the prosecutor at Nanterre court near Paris.
The decision was blasted as "fundamentally biased" by lawyers for Arafat's widow Suha and rejected by the Palestinian Authority's own inquiry committee.
Arafat died in Percy military hospital near Paris aged 75 in November 2004 after developing stomach pains while at his headquarters in the West Bank city of Ramallah.