I personally can't see a downside to this development, and only if they are no longer allowed back into the U.K.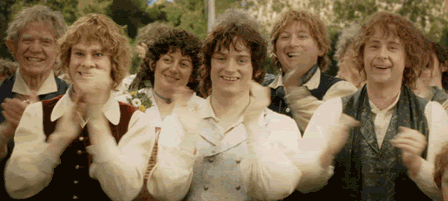 'All 12 of us are in the Islamic State': Luton family confirm they ARE in Syria and encourage other Britons to join them
Family: The group which claims to have entered Syria include (pictured from left to right standing) Rajia Khanom, Mohammed Toufique Hussain, Mohammed Saleh Hussain, Roshanara Begum, Sheida Khanam.  From left to right sitting: Muhammed Abdul Mannan, Minera Khatun
Family of 12 from Luton claim they are in Syria and joined Islamic State
Believed to include two grandparent and three children aged one to 11 
'None of us were forced against our will,' from Mannan family has said
It comes as video 'identifies' three Bethnal Green schoolgirls in Raqqa
A family of 12 from Luton who were feared to have joined ISIS has released a statement to say they are now in Syria – and urged other Muslims to do the same.
The Mannan family which includes a one-year-old and two grandparents had not been seen since visiting their home country of Bangladesh on May 17.
Muhammed Abdul Mannan, 75, his wife Minera Khatun, 53, their daughter Rajia Khanom, 21, and five sons all went off the radar. Police investigating their disappearance feared they had crossed into Turkey which borders Syria.
A shocking 'press release' has now surfaced 'from the Mannan family in the land of the khilafah' says 'We release this statement to confirm that indeed we are in the Islamic State.'
It comes as a video shot in the terror group's adopted capital of Raqqa in Syria appears to identify two of the three Bethnal Green schoolgirls who quit Britain to join Islamic State in February.
Read more: //www.dailymail.co.uk/news/article-3149190/All-12-Islamic-State-Luton-family-release-statement-confirming-Syria.html#ixzz3evchdxlo