Eh, we already knew that.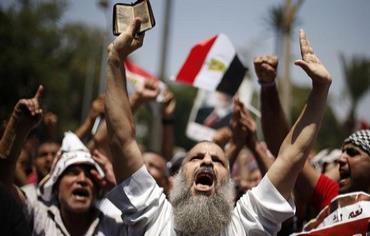 Islamic clerics back blasphemy laws: those who insult Mohammed have no right to live
by Kamran Chaudhry
Ten ulema and a former judge criticised a bill that would water down the existing blasphemy law. They also support the release of Mumtaz Qadri, who murdered Punjab Governor Salman Taseer, who defended Asia Bibi.
Lahore (AsiaNews) – Islamic religious leaders have attacked the government's plan to neutralise the much criticised blasphemy laws, and expressed strong support for the release of Mumtaz Qadri, the bodyguard who murdered Punjab Governor Salman Taseer.
An emotionally charged 'Seminar for protection of Prophet's dignity' was held last Saturday at Lahore Press Club. Ten ulemas expressed their reservation against a draft bill that aims to add the word "intention" to the law.
Human rights groups as well as Church leaders have repeatedly stated that 295C is used in extrajudicial killings and the burning of Christian settlements.
If approved by the Law Ministry, the new legislation would be reviewed by a committee before going to parliament. According to seminar speakers, 14 people accused of blasphemy have been hanged so far, whilst 19 more are serving life imprisonment.