Dewsbury teenager is 'UK's youngest ever suicide bomber'
14 June 2015  

From the section 

Leeds & West Yorkshire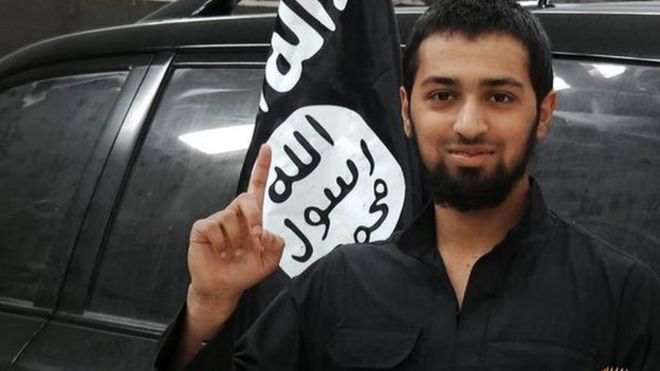 A West Yorkshire teenager is believed to have become Britain's youngest ever suicide bomber after reportedly blowing himself up in Iraq.
Talha Asmal, 17, was one of four suicide bombers who attacked forces near an oil refinery south of Baiji.
Social media reports linked to Islamic State (IS) said Asmal, going by the name of Abu Yusuf al-Britani, had taken part in the attack.
His family said they were "devastated" at the news.
'Unspeakable tragedy'
Asmal, from Dewsbury, would be Britain's youngest known suicide bomber. Another West Yorkshire teenager, Hasib Hussein, was almost 19 when he blew himself up on a London bus in the 7 July 2005 attacks.