A real lefty loon.
POPE FRANCIS ENCYCLICAL CALLS FOR CLIMATE 'JUSTICE,' FORMATION OF GLOBAL POLITICAL BODY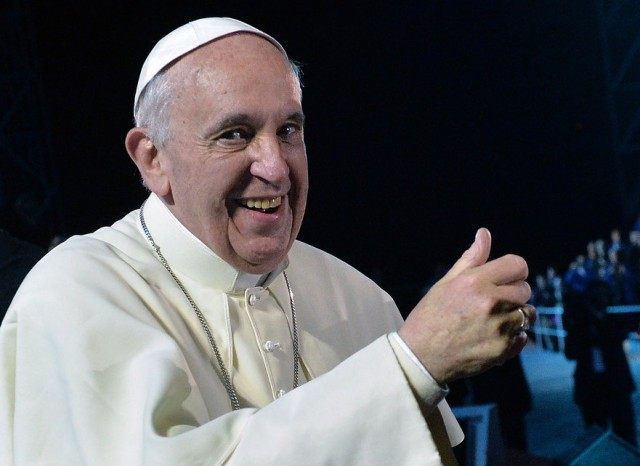 Luca Zennaro/AFP/Getty Images
Pope Francis will this week call for changes in lifestyles and energy consumption to avert the "unprecedented destruction of the ecosystem" before the end of this century, according to a leaked draft of a papal encyclical. In a document released by an Italian magazine on Monday, the pontiff will warn that failure to act would have "grave consequences for all of us".
Francis also called for a new global political authority tasked with "tackling … the reduction of pollution and the development of poor countries and regions". His appeal echoed that of his predecessor, pope Benedict XVI, who in a 2009 encyclical proposed a kind of super-UN to deal with the world's economic problems and injustices.