They're always boasting about slaughter and rape of Christians, but only when they're not being asked to fess up to it.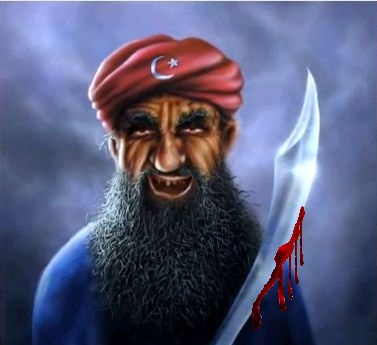 Turks Boast of Historic Slaughter and Rape of Christians
Raymond Ibrahim is a Shillman Journalism Fellow at the David Horowitz Freedom Center.
Earlier this week a news report unwittingly demonstrated how Turkey—once deemed the most "secularized" Muslim nation—is returning to its Islamic heritage, complete with animosity for the infidel West and dreams of the glory days of jihadi conquests:
A group of devout Muslims from across Turkey prayed before the city's historic Hagia Sophia on the 562nd anniversary of the Turkish conquest of Istanbul [Constantinople], demanding that the site be turned back into a mosque.
More here. h/t: His royal highness, Sheik Yer'Mami (pbuh)