Gee what could go wrong there.
UN plan to settle 1M refugees an invitation to terror, critics warn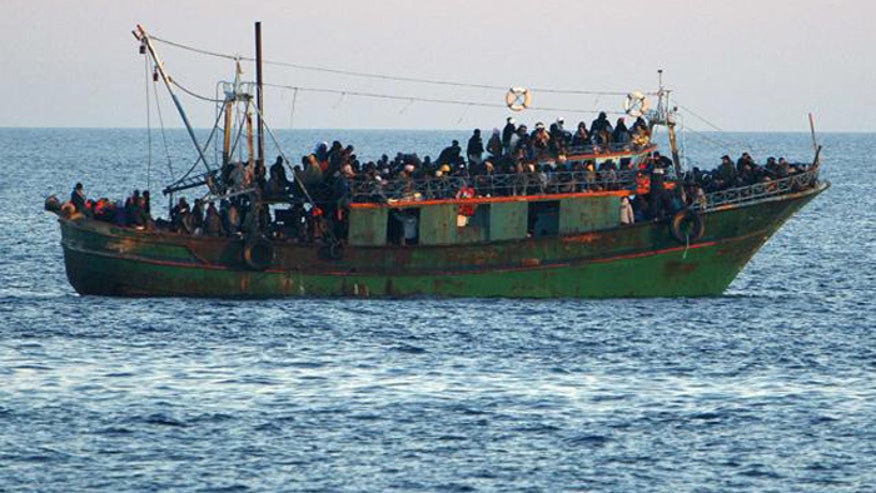 The humanitarian disaster unfolding on the Mediterranean is likely already providing a "shield" for Islamist terrorists to infiltrate waves of migrants attempting the perilous crossing from North Africa to Europe, terrorism experts and other strategic observers are warning. And they say a UN plan to resettle 1 million refugees in Western nations would turn the situation into a full-blown security crisis.
The exodus now unfolding, as well as the UN call to take in refugees from war-torn Middle Eastern and African nations over the next five years, is providing a "shield for the passage of jihadists to Europe," said one analyst. Once absorbed into the societies of Europe and other rich countries such as the United States, ISIS operatives would be set to eventually gain all the freedoms of other citizens of those countries – including the freedom to travel, often without having to go through the extra scrutiny involved in obtaining a passport visa.