I don't lend credibility to two of the claims, but being a socialist (Fabian) is dead on.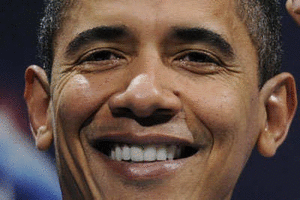 Did you hear the one about the Muslim, socialist, Kenyan president? The joke Obama can't stop telling.
If there's one thing we can count on from President Obama at the White House Correspondents' Association dinner every year, it's him making jokes about being Muslim, foreign-born and socialist.
On Saturday, he joked about how busy he is, dealing with immigration, vetoes and Iran — all while finding time to pray five times a day. And then there was the one about how if Bernie Sanders became president, we'd have a "third Obama term after all" ("Apparently, some folks really want to see a pot-smoking socialist in the White House," he said).