What a bizarre world we live in.
The key thing here is, they've lost their right to be in the country, and yet, there they are.
Amsterdam tells refugees to dismantle camp on building land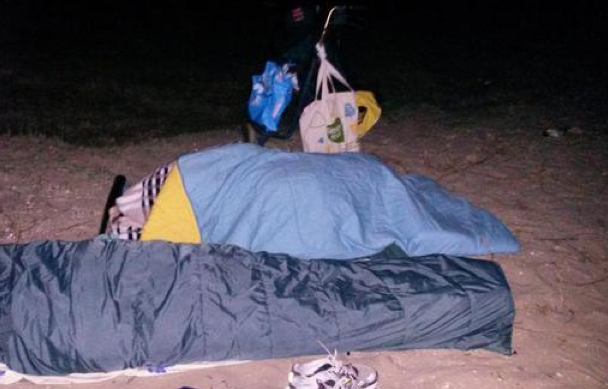 Society April 14, 2015 Photo: wijzijnhier.nlam
Amsterdam city council has told a group of refugees who set up camp on building land in the city's Pijp district they have to move on. While the group are on land which is accessible to the public, 'it is not allowed to put up tents and sleep in public areas', the council said on Tuesday.
Some of the group, all of whom have lost their right to stay in the Netherlands, put up the tents on Monday after being evicted from a car park where they had been squatting. Around 120 people were living in the car park, dubbed the Vluchtgarage. Many come from Somalia, Congo and Yemen and have been living in squats all over the city since 2012, including abandoned offices and a church.
Read more at DutchNews.nl: H/T: Fjordman