But Islam is so 'progressive'!
PALESTINIAN JOURNALIST CHRONICLES BRUTAL LIFE OF MUSLIM SISTER WIVES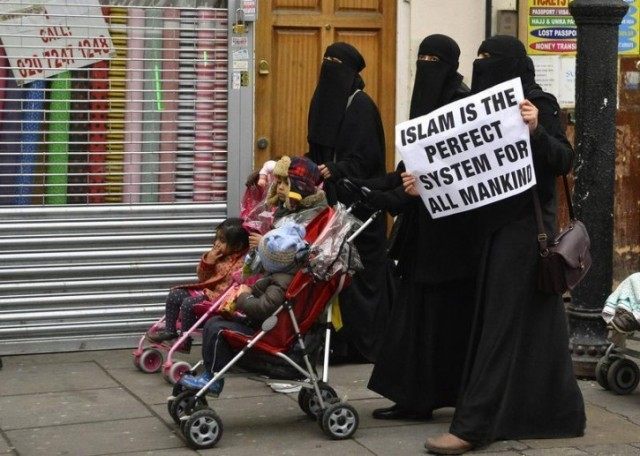 Reuters
Polygamy is widely practiced in Gaza—and the women (or "sister wives") are not happy about it.
So says Asmaa Al-Ghoul, who has just exposed this practice in an article for Al Monitor. Al-Ghoul is a heroic feminist Palestinian journalist who, in 2009, was fired for her work in which she exposed honor killings on the West Bank and in Gaza; she was harassed, threatened, and nearly arrested by Hamas for this work. I interviewed her at the time by phone and published a series of articles about her.
Now, she reports that polygamy is practiced by both rich and poor in Gaza. Anecdotally, she describes "hostility" and "hatred" between a pair of "sister-wives" who visited a beauty parlor together. She also quotes a financially independent and professionally successful woman who chose to become a second wife but who now says:
Becoming the second wife is the worst decision that a woman can make. She will always live with the guilt of taking what was not hers. In most instances, the second wife discovers that 90% of the things her husband told her about his circumstances and his first wife were lies.
Another woman, a first wife, describes the enormous "pain and humiliation" that she felt when her husband sprang a second wife upon her.