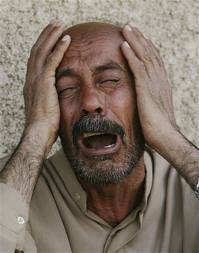 At least three people killed in attack on Mali's Kidal: sources
BAMAKO (Reuters) – At least three people were killed in an attack on the north Malian town of Kidal early on Sunday, including a U.N. peacekeeper, a witness and a security source said.
Dozens of rockets and shells were fired towards a U.N. base just outside the desert town, and at least one of them fell on a Tuareg camp, the witness said.
Yemen's defense minister escapes Houthi-controled Sanaa
ADEN (Reuters) – Yemen's defense minister has fled Houthi-controled Sanaa for Aden, officials said on Sunday, in a move expected to bolster President Abd-Rabbu Mansour Hadi in his power struggle with the Shi'ite Muslim group.
Yemen is caught in a stand-off between the Western-backed president and the Iran-backed Houthi clan, now the country's de facto rulers. The group seized the presidential palace in Sanaa in January and confined the president to his private residence.
Hadi managed to escape from the Houthis two weeks ago.
Officials said the defense minister, General Mahmoud al-Subaihi, escaped in a convoy on Saturday night, arriving in the southern port city of Aden early on Sunday.
Four suicide bombings in Nigeria. Is this Boko Haram's last gasp?
Five attacks – including four suicide bombings – that have left 54 people dead in Maiduguri, Nigeria, Saturday have been attributed to Boko Haram, the Islamic extremist group. Is it the desperate attempt of Boko Haram to keep a dying insurgency alive, or simply a shift in tactics?
Four suicide bombings in the Nigerian city ofMaiduguri Saturday left at least 54 people dead and 143 injured, according to The Associated Press.
The attacks occurred over a four-hour period in locations that included a fish market and a bus station, both very crowded places, Police Commissioner Clement Adoda told the wire service.
A fifth blast from a car bomb at a military checkpoint outside the city wounded one soldier and two members of a civilian self-defense unit. The worst of the attacks killed 18 people after one suicide bomber set himself off in a tricycle taxi at the entrance to the Baga fish market, according to the same report.
1 killed, 6 wounded in bomb blast in Egypt's Alexandria
CAIRO (AP) — Egyptian security officials say a bomb has exploded outside a branch of the French supermarket chain Carrefour in the Mediterranean city of Alexandria, killing one person and wounding six.
The officials say the Sunday blast took place in Alexandria's eastern district of Seyouf. They spoke on condition of anonymity because they were not authorized to speak to journalists.
Gunmen attack Islamic State in eastern Syria, kill 12: monitor
BEIRUT (Reuters) – Unidentified gunmen killed at least 12 Islamic State militants in the eastern Syrian town of al-Mayadin in an overnight attack in an area near the Iraqi border controlled by IS, a group monitoring the conflict reported.
Gunmen on at least two motor bikes first opened fire on an Islamic State patrol before attacking Islamic State militants guarding a nearby courthouse, the Syrian Observatory for Human Rights reported.
A second group of gunmen meanwhile attacked an Islamic State checkpoint in the same town, killing and injuring an unknown number of the Islamic State militants, the Observatory reported.
15 wounded in Afghan prison riot as inmates hold hostages
KABUL, Afghanistan (AP) — Inmates at a prison in northern Afghanistan held at least five people hostage Sunday after a riot wounded five police officers and 10 inmates, an Afghan security official said.
The officers came under attack while they conducted a search for cellphones, knives and other contraband inside the prison, said Gen. Faqir Mohammad Jawzjani, the police chief of northern Jawzjan province.
He said that four police officers and a prosecutor had been taken hostage by the prisoners. Members of the local government were trying to negotiate an end to the crisis, he said.
The prison complex, located in Shebirghan, the provincial capital, holds some 800 inmates in separate male and female lockups. Its prisoners are from both Jawzjan and neighboring Sari Pul province.