Only a narcissistic, radical, hard core ideologue of a leader would turn a deaf ear to all this.
But wait, Obama is exactly that!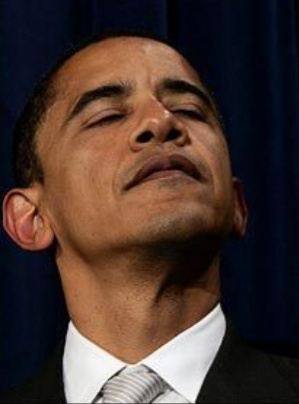 Here is a quote from Al-Faraj's article:
"I will conclude by saying the following: Since Obama is the godfather of the prefabricated revolutions in the Arab world, and since he is the ally of political Islam, [which is] the caring mother of [all] the terrorist organizations, and since he is working to sign an agreement with Iran that will come at the expense of the U.S.'s longtime allies in the Gulf, I am very glad of Netanyahu's firm stance and [his decision] to speak against the nuclear agreement at the American Congress despite the Obama administration's anger and fury. I believe that Netanyahu's conduct will serve our interests, the people of the Gulf, much more than the foolish behavior of one of the worst American presidents. Do you agree with me?"
Ouch!
Arab Commentators Back Netanyahu On Speech To Congress
Netanyahu said that "even if Israel has to stand alone – Israel will stand."

On the eve of the Purim festival, Israel watched Prime Minister Benyamin Netanyahu deliver a historical speech to the U.S. Congress on Iran. The speech was broadcasted on all Israeli TV Channels, albeit with a five-minute delay to make sure there was no 'electioneering' in what Netanyahu told Congress. Israel will hold elections in another two weeks.
In his speech, Netanyahu evoked the upcoming Purim festival, when the book of Ester is read and Jews commemorate the first attempt to commit genocide on the Jewish people by the Persian King Ahasueres (Ahasveros), who acted on the advice of his personal advisor Haman. Netanyahu compared this attempt to annihilate the Jewish people to the vows to destroy the Jewish state made by contemporary Iranian leaders.
Netanyahu said that "even if Israel has to stand alone – Israel will stand."
[…]
Yesterday, Faisal J. Abbas, the powerful Editor-in-Chief of Al Arabiya English, published an editorial under the headline: "President Obama, listen to Netanyahu on Iran." Abbas' editorial was a reaction to Netanyahu's speech to AIPAC yesterday.
He wrote: "In just a few words, Mr. Netanyahu managed to accurately summarize a clear and present danger, not just to Israel (which obviously is his concern), but to other U.S. allies in the region."
The Saudi Daily Al-Jazirah published an article written by Dr. Ahmad Al-Faraj, who supported Netanyahu's decision to speak to the U.S. Congress against the upcoming deal with Iran. He called Obama "one of the worst American presidents" and said that Netanyahu's campaign against the deal is justified because it also serves the interests of the Gulf States.
Read more. H/T: YV