DARTH ABBAS DENIED.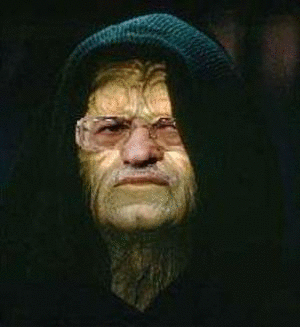 NOTE: There is no such thing as a 'peace process', there is either hostilities, or an end to them with a peace contract forged between the two or more sides. Seeing that they (Paleostinians) refuse to end their conflict, and honestly negotiate with the Jewish state, da var vil go on.
Palestinian Statehood Resolution Rejected by UN Security Council in Blow to Abbas
The UN Security Council has rejected a resolution that would have compelled Israel to agree to a final peace deal with the Palestinians twelve months from now, with a further deadline in the form of a full withdrawal from the West Bank and eastern Jerusalem by 2017.
The United States and temporary UNSC member Australia were the only two states that voted against the resolution, submitted by Jordan after the text was agreed with the Palestinian Authority and the Arab League.
Votes in favor included France, Russia and China, along with temporary members Argentina, Chad, Chile, Jordan and Luxembourg.
The four remaining states – the UK, along with temporary members Lithuania, Nigeria, the Republic of Korea and Rwanda – abstained.