A term for your healthcare predicament, you've been "Grubered".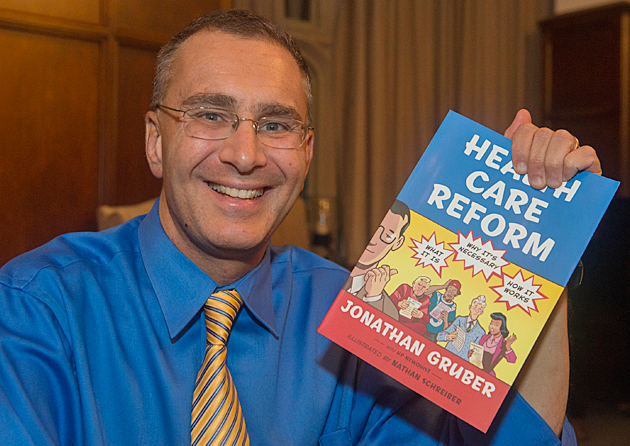 Every time you run into a major speed bump in your healthcare policy, just think of MIT professor Jonathon Gruber. This is the sign of a nation in decay, outright lying is deemed virtuous, disingenuously crafted legislation and marketing it to the people as something that its not, humanitarian.
NOTE: It's being reported that the Penn State University removed the 51 minute video where Gruber makes the statement on transparency (starts at the 21:30 mark), but they've reinstated it once again, most likely due to backlash.
Obamacare Architect: Lack of Transparency Was Key Because 'Stupidity Of The American Voter' Would Have Killed Obamacare
10:30 PM 11/09/2014
PATRICK HOWLEY
Obamacare architect Jonathan Gruber said that lack of transparency was a major part of getting Obamacare passed because "the stupidity of the American voter" would have killed the law if more people knew what was in it.
Gruber, the MIT professor who served as a technical consultant to the Obama administration during Obamacare's design, also made clear during a panel quietly captured on video that the individual mandate, which was only upheld by the Supreme Court because it was a tax, was not actually a tax.
Listen to the arrogance of the man. These are the kinds of 'masterminds and geniuses' that Mark Levin often talks about who really do think that they know more about you, your individual lives, than you yourself.