I originally came across this story over at the FaceBook page of Finland's leading anti-Israel smear-mongering professor of Semitic languages, Hannu Juusola, which ran the Haaretz article chastizing Israel for supposed 'racism'. In my opinion, Ben Shapiro hits the nail on the head.
Only The New York Times could see racism in a list of baby names, even as the entire Muslim world rids itself not of Jewish names, but of actual Jews. But the Times understands that true evil lies with those who list Jewish names before the Jewish New Year, not with the vast majority of Israeli Arabs who believe that the terrorist group Hamas is not in fact a terrorist group.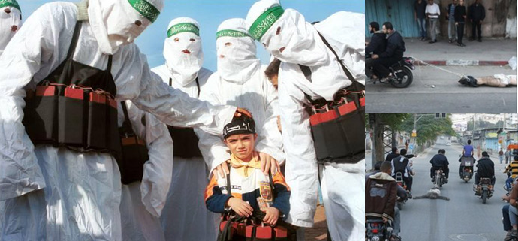 NYT: ISRAELIS RACIST BECAUSE THEY DIDN'T LIST MUHAMMAD AS TOP BABY NAME
On Tuesday, The New York Times ran a lengthy piece ripping Israel for supposedly hiding its Israeli Arab population. Pointing out that Israel's population authority originally left the top baby name in Israel – Muhammad – off its pre-Rosh Hashana list of top baby names, the Times suggested that racism was afoot:
Haaretz, the left-leaning Israeli daily that first reported the omission, called this in an editorial "another form of racism, which in Israel has become institutionalized and self-evident"…. Hassan Jabareen, director of Adalah, a legal advocacy center for Arab minority rights, said the episode revealed a deeper issue of invisibility for Israel's 1.4 million Palestinian citizens and more than 300,000 Palestinian residents of East Jerusalem.
This, of course, is asinine. Israel's population authority has made the entire list of names available to the media. Israeli Arabs represent some 21 percent of all Israelis, and the fact that there is a significant lack of diversity in Arab names means that many Muslim boys will be named Muhammad.
But the Times sees a nefarious design, and quotes every leftist Israeli available to that effect. They quote the post-Zionist leftist group Adalah to state that Israeli Arabs are underrepresented in the professoriate of universities in Israel (so are Haredi Jews, though Adalah does not note it), and quote Jabareen to state that not enough Israeli Arabs are television producers.