It could only have gone one way, Oktar is a devout Muslim, that means he follows the sharia (even when he's romping in his harem), that means he pursues any agenda or initiative from a Islamic supremacist perspective.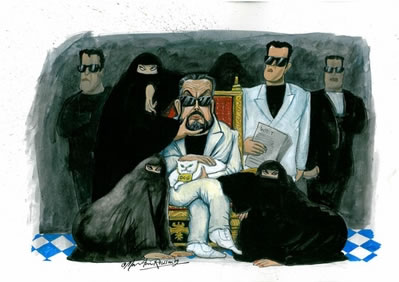 Time to shred the veneer of his faux moderation, and understand that he's charlatan, and an Islamic supremacist all rolled into one, and should be avoided like the plague, as well as his blond drones who ply the Jewish press with all kinds of honey soaked pablum of faux pro-Israel sentiment peppered with taqiyya.
NOTE: A tard is a tard, even when fried in butter.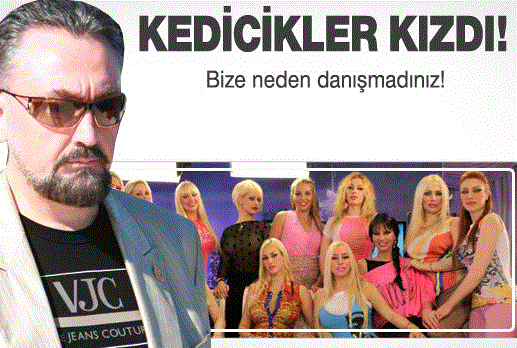 Satirical Turkish site on trial for insulting religion
One of Turkey's most popular websites, the satirical Sour Dictionary (Eksi Sozluk), is on trial for insulting religion. Forty contributing writers have been charged following a complaint by popular Islamic figure Adnan Oktar. The trial kıcked off Jan. 14 with 27 of the defendants in attendance.
Oktar, in his complaint to the prosecutor, claimed that some entries in the dictionary included comments that amounted to insults of religion and prophets. The entries he cited and for which the prosecutor eventually pressed charges include jokes that the Prophet Muhammad and Allah had "sent money" to Turkey's Housing Development Administration and that Jesus Christ and religious people were of low intelligence. Other examples include an entry on suggestions for a 100th name for Allah in addition to the 99 names Muslims have for their god and another titled "Allah's official sponsors."
The prosecutor is seeking jail terms of six to 12 months for the Eksi Sozluk writers. The defendants disputed the charges against them at their first hearing, arguing that they had no intention of insulting religion and that their comments fell within the scope of freedom of expression. A second hearing was scheduled for Feb. 17.
Read more al-Monitor: H/T: Sheik Yer'mami (PBUH) Via Jihad Watch