It's all about which Islamo-thuggish group is left standing atop the corpses of others.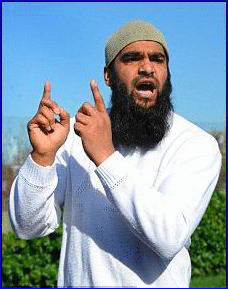 Al Qaeda distances itself from Syria's rebel infighting
Text by FRANCE 24 Latest update : 2014-02-03
Al Qaeda broke ties with one of its main allied militant groups in Syria and tried to distance itself from the rebel infighting that has complicated the country's civil war, according to a statement on Monday.
The announcement appeared to be an attempt by al Qaeda to reassert its influence among the rival Islamist groups that have turned against one another in Syria even while they share the goal of unseating President Bashar al-Assad.
Signed by the Al Qaeda "general command", the statement said the leadership has cut off ties with the affiliate known as the Islamic State of Iraq and the Levant (ISIL), led by Abu Bakr al-Baghdadi, after it disobeyed orders from the terror network's leader, Ayman al-Zawahri.
Al-Zawahri last May ordered ISIL to operate independently from a rival al Qaeda branch in Syria, theNusra Front, led by Abu Mohammed al-Golani. Al-Baghdadi rejected al-Zawahri's orders and unsuccessfully sought to merge the two branches.
More here. H/T: Fjordman