This is supposed to wow Finns into accepting more of the disaster called multiculturalism. Wow.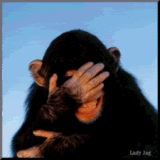 For the simple minded, street dancing and kebab stands is worth all the expense and trouble. YLE, the state (tax payer) funded propaganda outlet for everything the ruling elite deem as official policy dutifully parrots: 'Multiculturalism all good, all of the time'.
Finnish culture to a different beat: Asylum seekers meet street dancers
The Finnish Immigration Service and the Finnish Street Dance Federation are teaming up to bring excitement, exercise and a taste of Finnish multi-culturalism to asylum seekers at reception centres around the country.
The Finnish Street Dance Federation's tour of reception centres stopped off this week at the Konnunsuo centre in Joutseno, South Karelia.
Many residents of the centre tapped their toes to the music from Kurdish-born instructor Hozan Omar's boombox — though only a few were brave enough to join him on the dance floor. One was Rauf Mohammed from Ghana.
"So you can see me today, I'm really happy because this is my favourite music and dance," he told Yle in a mix of English and Finnish.
According to Jouni Janatuinen, head of the Street Dance Federation, "this is probably one of the easiest hobbies for people of immigrant background to get into. This whole street dance scene is very multi-cultural – not just in Finland but all over the world."