One of the reasons why I hope that they all end up in shallow graves in Syria.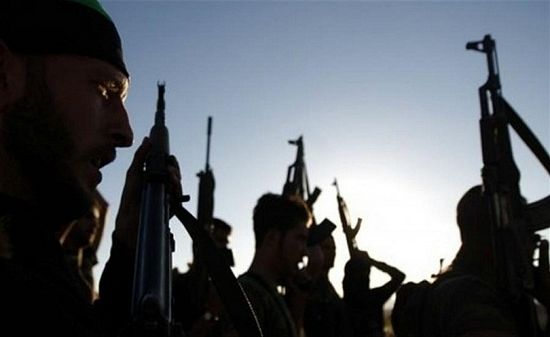 Britain's security and intelligence agencies believe the threat of would-be terrorists being directed back to the UK by al-Qaeda organisers in Syria is growing.

It is feared that as genuine opposition groups fade in the war-torn country, extremist and terror groups such as ISIS will have an increasing influence allowing them to target more foreign recruits for their cause. The threat from Syria is dominating the work of MI5 and the spy agency has had to allocate more and more resources to tackling the danger in the past six months, The Daily Telegraph understands.
Al-Qaeda training British and European 'jihadists' in Syria to set up terror cells at home
Al-Qaeda training hundreds of British and European jihadis in Syria – and telling them to return home to set up terror cells
A man cooks amid damage in the besieged area of Homs Photo: REUTERS
By Ruth Sherlock, Gaziantep, and Tom Whitehead
10:00PM GMT 19 Jan 2014
British people fighting in Syria are being trained as "jihadists" and then encouraged to return to the UK to launch attacks on home soil, an al-Qaeda defector and western security sources have told the Telegraph.
In a rare interview on Turkey's border with Syria, the defector from the Islamic State of Iraq and al-Sham (ISIS) said that recruits from Britain, Europe and the US were being indoctrinated in extremist anti-Western ideology, trained in how to make and detonate car bombs and suicide vests and sent home to start new terror cells.
He has provided the first confirmation from Syrian rebels that young British men are being indoctrinated in extremist anti-Western ideology.
Some of those intent on overthrowing the Syrian regime are being brainwashed by fanatics, the former member of the Islamic State of Iraq and al-Sham (ISIS) warned.
His comments echo the concerns of the security services at a time when it is feared that up to 500 Britons are fighting in Syria and could return to emulate attacks such as the London bombings and 9/11.
More here. Via Weasel Zippers